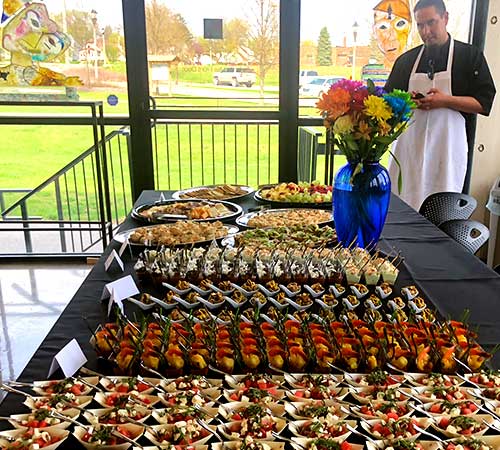 The Braising Pan can help you take the pressure of all the food preparation! Ask to speak to a chef today and we can work with you. . . no matter what you may be looking for!
For more details contact us at [email protected]. We will be happy work within your budget and needs to find the catering options that will help you create exactly the event you're looking for.
We are only able to provide off-site catering only. Thank you!