The Braising Pan is one of those unique charms of West Bend; offering a casual, upscale dining experience for families and friends alike. The menu features modern traditional favorites with German influences, specializing in items such a sauerbraten, schnitzels, and rouladen. Enjoy a signature drink at the full service bar or a German Import before sittin gdown to a thoughtfully presented dinner. The Braising Pan also offers a casual breakfast and lunch service seven days a week.
The philosophy of the restaurant is simple
good ingredients make good food
The restaurant is owned by a husband and wife team, Heather Ford (nee Klumb) and Nick Ford. The food and German culinary influences date back 150 years to the Klumb Family's recipe archives straight from Germany. Let the culinary team wow you and your palate with something new and exiting. Whether you are in the mood for authentic bratwurst or a rich creamy Alfredo, The Braising Pan is here to Please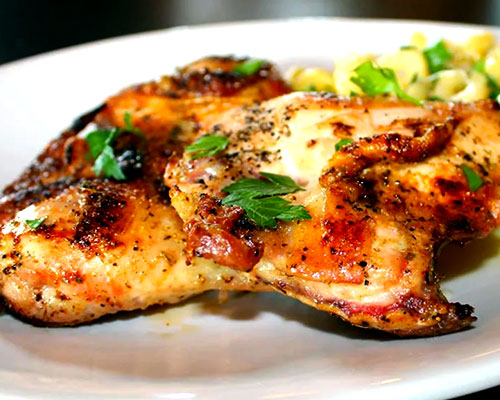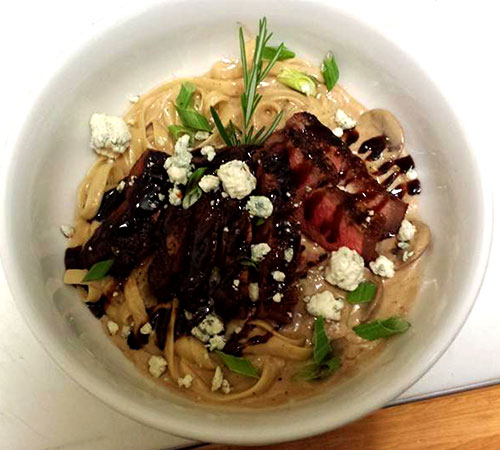 The culinary team at The Braising Pan is a compilation of backgrounds and palates to ensure guests experience every dish at its best. The kitchen brigade is a combination of German, Italian, Irish and American culinary backgrounds, which infuses together for exciting and different combinations that you just won't find anywhere else but The Braising Pan. Guests often request a dish or dessert they haven't had in over 20 years, and the culinary team is able to deliver. The team also specializes in preparing gluten free, and other dietary modifications upon request, ensuring all guests enjoy their experience.